David Black aka DB
February 8, 1948 to November 8, 2008

David Alan Black
February 8, 1948 – November 8, 2008
Returned to the Sea He Loved
February 8, 2009
Outside the Golden Gate, San Francisco
from the "Lovely Martha"

Dave lived the life of a Marine military brat. He spent his early teen years living on the island of Oahu, running with the locals and learning pidgin, and getting in and out of mischief. When his father retired, he attended high school in Vista, California, next to Camp Pendleton, with three sisters and a brother.

As Dave told it, he found even more mischief, and ended up going before a judge who told him it was juvie or the Army. Dave took the Army – his father had told him that the Marines would teach him only how to fight, but the Army would teach him a trade. Unfortunately, there was a little skirmish going on in Southeast Asia at the time, and Dave landed in the middle of it as a heavy equipment operator in 1966, after a year or so of training.

He continued his mischief, garnering an Article 15 that stated that he "did wrongfully appropriate one five ton dump truck… withholding said vehicle from the government service by deviating from the assigned route without authority, with intent to visit the city of Qui Nhon, Vietnam." Dave's response, "I used it to go to lunch. In fact by eating lunch in Qui Nhon … I didn't take as long as if I traveled to LZ Hammond, because it was twenty miles shorter going and coming back." He was nonetheless honorably discharged in 1968 and returned to Southern California.

Dave's sisters say that he was a very different person when he came home from Vietnam. He had seen horrible things and done things he couldn't leave behind. He wrote, "The guys I was with from California were going to go to college together – four of us in all. Two are dead the other a paraplegic and I hate…. You're invited to my alumni meeting – any day of the week at the Presidio Cemetery."

He went out to buy bread one day, and ended up in San Francisco, dealing speed from a Haight Street doorway in 1969, well after the flowers of the Summer of Love had withered.

He retreated to Hanalei on Kauai, making friends with some and antagonizing others. He saved a drowning baby in a flash flood on the Wainiha River. He met Neil Hirsch, who remained a stalwart friend.

He returned to San Francisco and wandered, as so many of us did, into the Haight Ashbury Switchboard. The people he worked with there became a family, even as he managed to offend many of them. He helped countless callers and drop-ins, and offered comfort to several of his fellow volunteers along the way. We pointed him to Rock Medicine, thinking it would keep him out of the bars at night, and it did, to some degree. He labored to keep a cranky old van, inherited from Synanon's demise, running well enough to move the Rock Med equipment and supplies from 409 Clayton to the shows.

He and Leigh connected in the mid-'70s; he took her to a Grateful Dead concert on the Rock Med list. He brought home Harold the English Bulldog and Foxtail the Manx cat. He envisioned a settled-down life with kids and a house and a steady job that never came to pass. He did take on "a piece of cake" repair of the house in Volcano, having built two "houses" in Hawaii.

He supported himself by tending bar at the Theatre Club, fixing cars and trucks, and dealing drugs. He was a bouncer on Broadway. He had a tiny pension from the VA and SSD. He brought home freezers full of striped bass, sturgeon, salmon and rock cod, along with an occasional haunch – or more - of "road kill" venison. When he was really morose, he'd listen to Joan Baez: "I told the boys in '68 I'd rather listen to your voice than make love to the Stars and Stripes pinup girl. Do you know, I was just a kid. I'm half drunk listening to your songs, 1983." There were many calls to and from O.R.

When he and Leigh split up in the mid-'80s, he and Terry Garvin became a couple, living in vans on the Panhandle and eventually getting a room in an SRO hotel in the Tenderloin. They did a lot of drugs. At one point he ran away and joined the circus, working as a roustabout and taking care of the big cats. He came back to San Francisco and Terry. He went to Alaska and worked on a fishing boat for a couple of summers. He was always a hard worker. He came back to San Francisco and Terry. He sobered up, cleaned up, relapsed more than once. He drove cabs and airport shuttles.

In 1992, Hurricane Iniki ravaged the beautiful island of Kauai, and Dave went over to help the friends he'd made in the '60s. He pulled down the remnants of demolished houses, he cleared trees that had fallen across the roads, he helped the people he loved rebuild. He grew taro, from which the infamous poi is made. He hunted pigs in the hills, he tended the horses, he fished. He drank. He came back to San Francisco.

In late 2007, Terry died. Dave had just received a large retroactive settlement from the government and his dreams of finding a piece of land so they could get out of the city and clean up disintegrated.

Dave loved helping other people; he could not let other people help him. Many people loved him and many now mourn him. So there are the bare bones of a man's life. How do you convey the caring and carelessness, the consideration and neglect, the joy and despair, the ecstacy and terror, the love and hate?

We send you our aloha and hope that the hunting and fishing are abundant, that Harold and Foxtail are loyal companions, and that the music is always the Grateful Dead and Joan Baez.


Giuseppe's Restaurant in Colorado Springs, Colorado. Dave Black, Jack Kennel, Gary Farris, Ken Palowski.
About April of 1966
David Black's
Going Away Party

If you can join us, please RSVP to Leigh (e-mail below) so we can get a head count.

On February 8, 2009, David Black's birthday, we'll be scattering his ashes from the "Lovely Martha," as he requested, weather permitting. We'll leave the dock at 11 a.m., and the trip will take about 2 hours. We'll board the "Lovely Martha" on Jefferson Street, near Jones. Please plan to arrive at the dock about 10:30 a.m.

The captain of the Lovely Martha remembers David from the '70s/'80s when David organized groups from the Theater Club to go out sport-fishing. He says it's an honor and a privilege to do this for Dave. He's taken out others in the extended family as well, over the years. http://www.lovelymartha.com/

Then we'll rendezvous at Lou's Pier 47 about 1-1:30 pm for a no-host lunch. Lou's is at 300 Jefferson, near Jones. Bring stories and any pictures or other memorabilia that we can share in a public place. http://www.louspier47.com/

Space is limited on the boat, so please RSVP to LeighSFO at Yahoo dot com with your phone number if you can join us. Please also let her know whether you'll be going to Lou's, so they can set aside enough tables for us.

Thanks to Andie and Bob for spreading the word about this.
Leigh Davidson

[Click on Photo to see David's friends]

Here's another photo of DB that our friend George sent over, George is second from the left.

George - That's great - I'd forgotten about this one. I love how DB is the one in the white hat! I think I have one somewhere with Dave and me. I ended up with the costumes, or at least the women's gowns, and donated them to the theatre group in Volcano.

Take care, and thanks,
Leigh



One last toast to our friend David.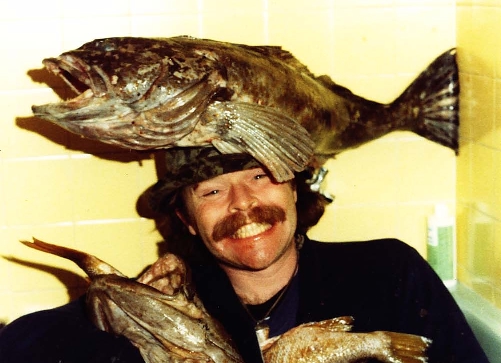 David Black passed away in his sleep last Saturday, November 8, 2008......
He was found by his close friend Neil...........
David was a rare person & even if I haven't seen him in a while
I will always remember him for the support he gave me when I was really in need..............
Rest in Peace David - Andie

Please check back as we find more photos & plan David's Farewell
Some of my David Memories,

I always looked forward to the big old bowl of ambrosia that David Black made for many Thanksgiving feasts. It was always a wonderful dish he made for all of us.
Also remember the many good times at his old hang out The Theater Club on Haight St.
Do you all remember the big chili benefit we had for the Switchboard there? I never made so much chili in my whole life! Leigh provided the recipe and David helped get the Theater Club to do it.
Also remember the big Thanksgiving Feast that the Theater Club used to do on Thanksgiving Day?
David was always there when you needed a friend. I remember after the second time I got ripped off on Schrader St David let me bring all of my valuables and put them into his storage area on the old flat on Cole St.
You could always count on David when the chips were down.
David and Connie Potts the dynamic duo of the Switchboard!
Never heard that story with you and Sarah at the S.B., just forwarded your note on to Sarah so she could read it.
Feeling very sad but hoping he died peacefully and is hanging out with Rick in some Theater Club in heaven.
Will miss you my old friend.
Bunnie

Leigh, Mike Z, Bob, Carla, David Black, Steve & Pat
We're all having a good time, Christmas Dinner at Leigh's house (late 90's).
Hi Ya friends,

As I assume all of you know by now, we lost David Black last weekend when he passed away in his sleep. Ever since I learned the bad news I've been wrestling with how I could pay my respect. As much as I would like to be on the fishing or the SF police boat that distributes his ashes outside the Bay my predilection for sea sickness will prevent me from participation.

David was someone who left the proverbial indelible mark on anyone to whom he became close. This is the story of his mark on me.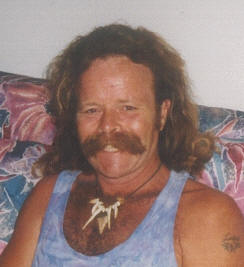 David had a unique personality and a very unique method of communication. One memory I will never forget, was back in early 1977. I was working at the Switchboard on the corner of Haight and Schrader and for some forgotten reason I was kneeling on the floor fixing something when David started banging a hammer over and over on the table not a foot from my head. I was freaking out and had no idea what was going on. Luckily Connie Potts, God Bless his eternal soul, was there and I said to him, "Help what do I do?", and Connie said to David, "Do you need help?". I don't remember David's response but help was called and we ended up taking him to St. Francis to check him into the psych ward. Sarah Fox,(correction) Carol Marks, who I don't think was even 18 yet, was with me. We took one look at the padded room they put David into and decided, in our naivety, that there was no way we were going to leave David there by himself. The attendants came along and were telling us we had to leave to which of course we started giving them a hard time until David looked at us and said "It's OK, I'll be alright." In those few words and his delivery it enabled two young hippies to head back to their homes with some level of comfort.

I cannot begin to give you the eulogy Noodles Romanoff would have written for David but trust me it would have been eloquent. I think Rick would have written about all the times David had been there for him. All the times Rick might have gotten a little too close to the edge and David pulled him back. Those two shared many, many moments. I can only believe that the two of them are yucking it up wherever they might be.

Rick would have counted David as the brother he never had.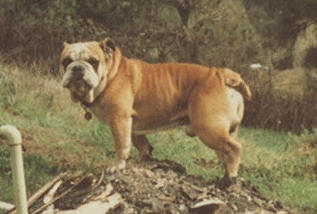 I'm about done now. This might sound a bit weird but if you believe that when you die, someone greets you and helps you walk to the other side, I have to believe that among those greeting David was Harold, his beautiful bulldog.

Catch you on the flip side David,

Michael Z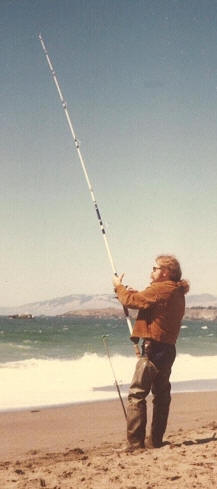 P.S. I can't end this with out a link or two to music. I had no idea who David's favorite artist was so I called Leigh and she said David would talk about how much he enjoyed listening to Joan Baez while in Viet Nam. I know also he enjoyed the Dead. I still remember the Switchboard meeting where he had a free ticket to the Dead at Winterland which he gave to me. And thus I saw my first Grateful Dead concert. So I guess I can always say "Ha - it's Black's fault."

I don't know if David listened to this in Viet Nam but I want to think he did.
With God on our Side - by Joan Baez (written by Dylan)
my brother
Sorry to take so long- i share this pc w/children. There were 5 of us in order Irene, David, Meredith, me (Mary) and Lee. Mom divorced dad and remarried. David never really forgave mom i don't think. dad ran around on her. She is from Australia .She finally figured out (while going thru menopause) she didn't have to take it and after 26 years divorced pop, as Dave used to call him. Dave teased me a LOT but i knew he loved me. he and Irene were very close when they were young and really, well he drove Meredith absolutely insane. she was such an easy mark he couldn't resist. Lee was so young when Dave went to Viet Nam. but they later built their relationship to a level he never had w/us anymore. He never came back from nam (Vet Nam) as far as any of us could tell. never the same. but he was always really nice to me and I am grieving terribly. He thru me out the door of our kitchen early one morning -I was about 7 or 8-he said i was to ugly to look at before he ate his breakfast! even then i knew he was really funny. he was a trip he was 8 years older than I. I love the web page of him . it means so much to me it helps to fill in the enormous gaps of when i never saw or heard from him thank you again
mary
In a sense, I've been grieving for David Black for the last twenty and more years, because he was "out there", lost. I was always hoping he could finally kick his addictions and come back to us. David had his faults, as we all do, but he was also one of the most loving and generous people I knew. That's the side of him I saw.

Attached is one of my favorite, well actually, one of the few photos I have of David. This was taken after an obviously successful fishing trip in the bathtub in the flat on Cole Street, I believe. I wonder if he had a license to fish? He certainly didn't have a license for the deer he shot and whose salted hide he tacked up on a piece of plywood and left in my garage in the early eighties until I told him to take it away.
Barbara
I met David working as a bouncer at a club on Broadway in 1975.I had wanted to see a show and knew he had an in. When I asked if he could get me in his answer was " No, but if you want to work it call Rock Medicine, you can volunteer." He introduced me to Rock Medicine and for the next few years that was home to me. I felt like I had truly found one then. As time passed I got my EMT certification and saw my 1st Rolling Stones show working on the right field OD team on what was indeed a Very Special Day On The Green. I was lured away from Rock Med by the bright lights of working directly with Bill Graham Presents but David was always a friend that I would run into at shows or in the Haight when I lived there. My spot with BGP led me to many, many interesting assignment including a wonderful 5 year stint as the guy who held the key to the Grateful Dead's dressing rooms at the majority of their West Coast shows between '83 & '88... I have always been an avid music fan but try as I might cant really play that well. David is responsible for me seeing literally hundreds of shows, some of the best times of my life and some of the greatest people I have had the pleasure to know. I will always remember him at the first note of "Here Comes The Sun" or at the last note of "Truckin'" and everywhere in between. Thanks David I had a great ride on that call. I'll always be in your debt for that.

"May the four winds blow you safely home"

Cheers!
John Taber
Hi - Fabulous picture! That's the bathtub on Cole Street, I think. Dave always had a fishing license. It was like a religion, and he was very serious about it. As for a hunting license? Well, maybe sometimes....
Thanks, Leigh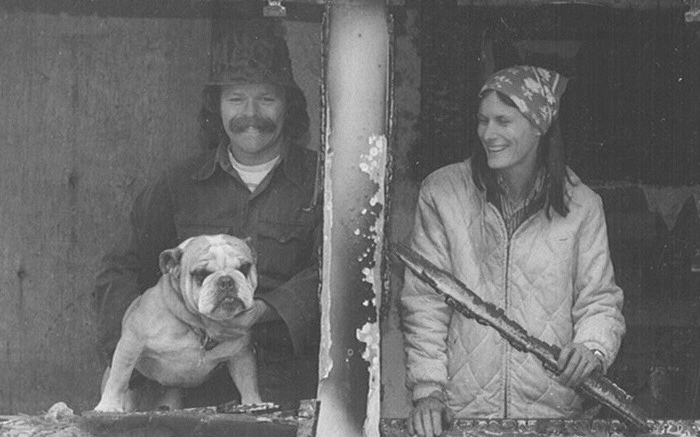 When I knew db through the late 70's, he was a passionate & caring volunteer, helper and teacher tripper.
Though we were colleagues at the Haight Ashboard Switchberry, beginning for me when I was just 17, and though perhaps I was there to welcome David to that club according to the previous Z story that I have no clear memory of but does sound plausible, db apparently eventually recognized my own need for assistance at a certain point, in steering clear of the wreck I was heading for - though that role was never spoken of between us – he just took it upon himself. Those were times of gift economy, weren't they? And ya didn't even have to pay $250 to get in (i.e. burning man).

I remember one night (of many) that I was hell bent on tweaking self-destruction, when, (among others), Dave, ever the Medicine man and conspirator, somehow lured me away from the white ghost, with a plan to get me to eat and sleep. I wasn't much into either during that period, (hah! I am now!).

David gave me a warming meal of vegetables & grains specially made for the vegetarian – and I later learned, - laced with a sedative.

I was tricked and wound up staying out of trouble and snoozin' all night at Leigh's apartment. It truly NEVER would have occurred to me to stop what I was doing (even for one night), without that inventive intervention.

Another rescue that comes to mind was this sort of unlikely situation I found myself in – my dad wanted me to get a day job and somehow managed to steer a "consulting" contract my way to do some sort of study about crustacean population around the SF Bay including all nine Bay Area counties. What? !. ?. I had absolutely no idea.

David Black, however saw this as no problem at all and proceeded to drive me around for days in his red Cadillac the size of a cruise ship connecting me with all the appropriate fish people in every nook and cranny of the territory. I think that since the gas money was expensed out, this counted as gainful employment for his girlfriend and kept him out of the bars that week – or at least the local ones.

Come to think of it – did they make that cartoon "The Lockhorns" after David?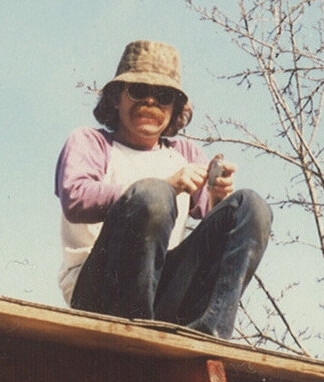 Finally, as I went on my merry way continuing to make wrong and dangerous turns in life involving chemicals, cops, and other antisocial activities, David intervened again at a chance meeting at the Theater Club. He subtly "suggested" that I may want to leave town and that maybe we could "get-away" for a few days maybe to the Russian River or something. I pretty much had nowhere else to go at that moment. So we met the next morning at the panhandle and took a cab to the Oak St. onramp because I guess David didn't want to be seen in the hood with his thumb out. We proceeded to hitchhike North (how Chico wound up in that equation I do not know), it was a memorable, fun & wild ride that accidentally wound up in Seattle in record time. He looked up & introduced me to his friends, Earl & Robert, California escapees like myself. (Robert's buddy was Wayne who became my husband for a short time and father of my daughter, the Harvard grad.)

After about a day & a half in Seattle right before the volcano blew in May of 1980, David essentially ditched me, I think he may have had some "splainin' to do to Leigh. Dave had sort of taken me under his wing – for some reason - ?. I was 20 then, I guess he was 30. I was getting buried in SF, he accompanied me to higher ground, don't think we ever kept in touch after that at all. I only remember ever seeing him once again in a crowd at a Cole St. holiday party in the mid eighties.

Maybe I owe him my life.
Wonder if he had a clue?
He was a medicine man.
Sarah Fox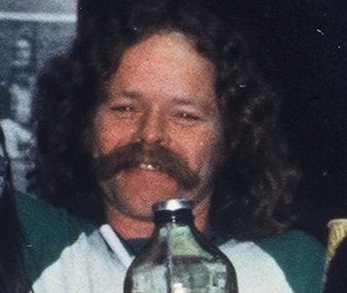 Dr Skip Gay in 2001 gave some his favorite photos to scan in and use for the Rock Medicine Photo Archive. Once again, long after Skip has passed he, gets to say good-bye to David Black, with this photo of David and other Rock Medicine volunteers from the early '80s at the AC-DC New Year's Eve show at the Cow Palace .
I first met David Black at the Haight Ashbury Switchboard (HASB) the days before there was a Rock Medicine. David was one of the first Supply Guys at Rock Med in 1973.

Read Paris' article about the Switchboard. www.rockmed.org/hasb/ - Bob
That is sad. David was a good Joe and I have many many memories of his warmth, friendship, and dry sense of humor.

I'll never forget the night in 1975 when he came over to my apartment at 720 Ashbury and was watching TV and sort of nodding out (probably junk and booze). I thought I was the only one awake as Devon went to bed and then I heard David ask me:

So Paris, are you gay or what?
This was partly in jest and also because he was baffled that I hadn't followed Devon to bed (as he had maybe wanted to do).

No David, I just like to stay up late and drink beer and smoke dope and I don't have to get up and go to work tomorrow. What about you?

Fuck you, Paris.

David rightly saw himself as a sort of mentor to me, introducing me to many aspects of life in the Haight in the mid-70s. At heart I believe he was a Rock and Roll stud. Still, that he made it to 60 was quite an accomplishment, I suspect.

- Paris
Dear fellow fans of David Black,

I remember David as a smart guy with great warmth and kindness, a terrifically quick wit, and a cool name. (I can see him so plainly, now as I think about him. I can almost hear his voice.) In those wild and lovely times when I had so little awareness of so many things, I always sort of knew that I could count on him, that he was watching out for me a little, that we were real friends. But, I can't help but wonder now that I took more than I gave.

I know nothing about what David's been doing for the past twenty-five years, but I hope the world gave him just a little of the delight that he so effortlessly gave to the world. I think Paris put it well when he said that David was a "Rock and Roll stud."

with love, Devon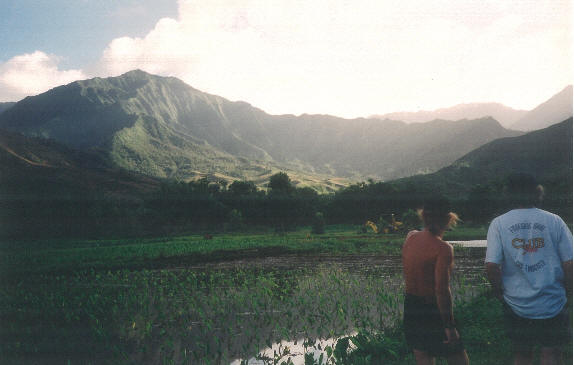 David went to Kauai in 1992 to help his old friends in Hanalei clean up after Hurricane Iniki. Leigh and Raz visited him a couple of years later, and helped make poi (www.WaipaFoundation.org).