Change to [Bob's Home Page]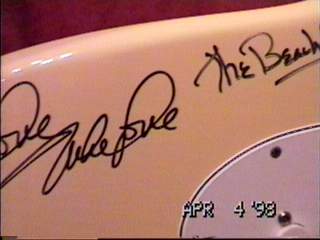 Autographed Beach Boys Classic Stratocaster
Fender American Standard Stratocaster Made in the USA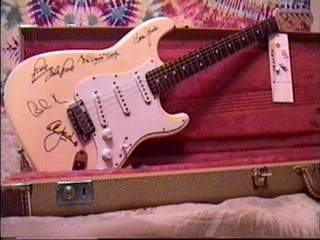 Autographed by
Carl Dean Wilson (Dec. 21, 1946 - Feb. 6, 1998)
Al Jardine
Mike Love
Bruce Johnston

Complete with original case and 1998 Bammies Back Stage pass.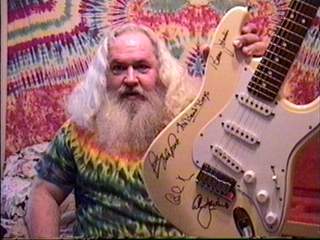 Please sign my Guest Book and tell me about yourself.
Or eMail me at CrazyBob@hooked.net.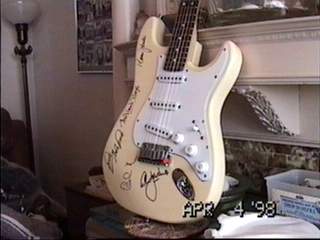 This Rock 'N Roll collectible came from:
The California Music Awards
The 5th Annual
Mostly Music & Mayhen
Silent Auction

The Donor was Fender Musical Instrument Corp.
Along with the 1997 Beach Boys
Auction to benefit the Bass Tickets Foundation




Bookmark and Hot Links that I've found interesting about the sixties.



<! ------Search Engines ------------>

Use these Search Engines if you're looking for something else
[Alta Vista] [DejaNews] [InfoSeek] [Lycos] [Open Text] [Sleuth] [WebCrawler] [YaHoo../..More]